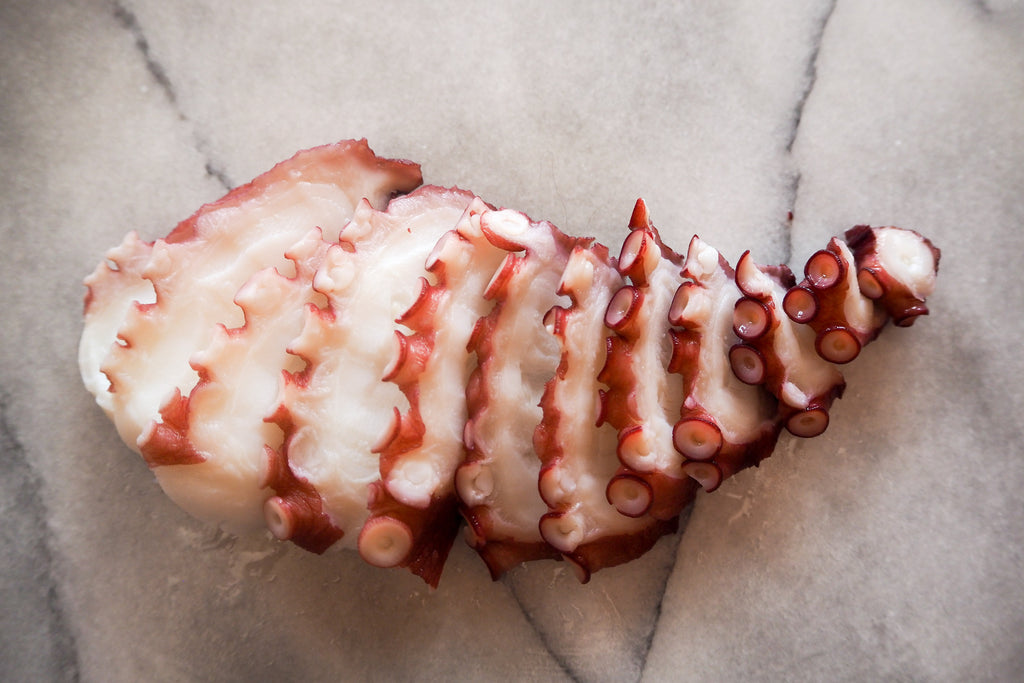 Every once in a while, we like to have a beer night out... with our seafood! Seafood goes naturally well with beer because of the different layers of sweet, salty and bitter playing on the tongue. Out of all the seafood out there, we chose our favourite five here!
1. Tako (i.e. octopus)
We love how the fizziness of an ice cold beer brings out the chewiness of the tako!
2. Amaebi (i.e. sweet prawns)
There's something mind-numbing about peeling these prawns and downing beer at the same time...
3. Mussels
There must be a reason why Belgium is famous for both its mussels and its beer! Alternatively, beer is also good for steaming mussels in too.
4. Oysters
Choose a beer that brings out the taste of the sea in oysters! Get more tips from a cicerone here.
5. Crab
Same reason why we love beer with amaebi, we really enjoy cracking these steamed crabs with our jugs of beer. We love our crabs steamed as this method brings out the natural sweetness best!