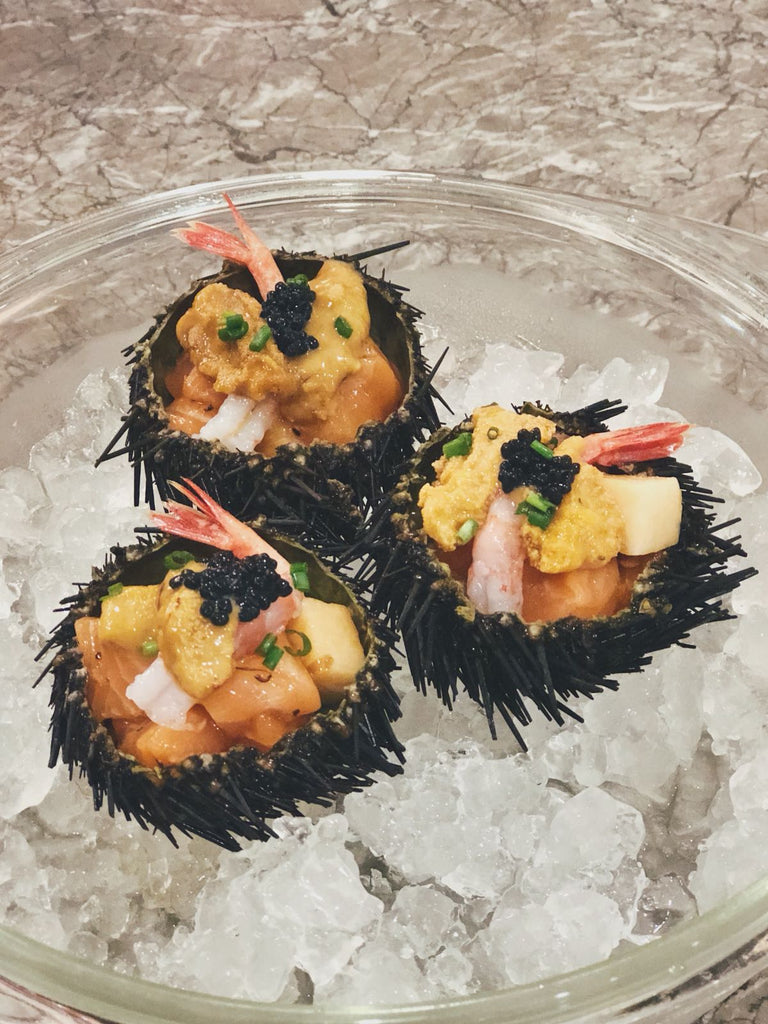 If you've been seeing #foodporn posts on social media about uni in all forms, and wondering what the heck is going on or how to eat it, don't worry, you are not alone. Besides the fortunate ones who've tried it while traveling or dining out at higher-end Japanese restaurants, this is a relatively new seafood item for most Singaporeans. 
So what is uni? Uni is the sea urchin's gonads (organ producing milt/ roe). When placed in your mouth, it is best described as a creamy pillow of ocean that melts, leaving an aftertaste like no other. 
The most popular way to have uni is to have it raw, embellished with all your favourite things like in our featured picture (courtesy of our customer, Abi)  above. 
But, if you want to go one step further to cook uni, go ahead and try them! Here are some ideas.
1. Uni Omelette Rice 
(Credits to Tastemade)
2. Uni Porridge
(Credits to Baidu)
Top your porridge off with uni and some garnishing, akin to having salted egg with porridge, only creamier and more "oceany"!
3. Uni Chawanmushi
Recipe and credits here.  
The world of seafood is a fun and delicious one if you're willing to explore it, and we (at Dishthefish) are here to help you with it! Get your uni from us at Dishthefish and try them in the variation that best suits you! Check out a live video of us cleaning a Uni at our shop here.