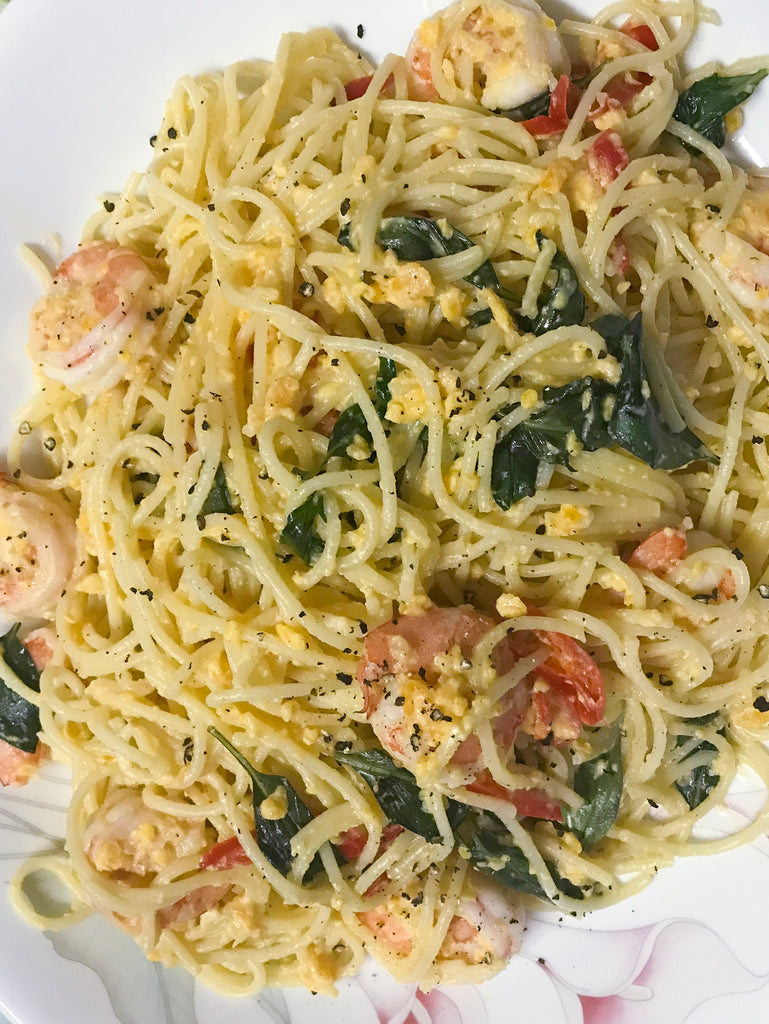 Cooking is fun when you use interesting ingredients! We're hopping onto the salted egg bandwagon with this salted egg prawn pasta.
Cooking time: 25 minutes
Ingredients:
Butter 
4 salted eggs (for the yolk)
Handful of Thai basil leave
Minced garlic (from 1 clove)
Sliced chill (optional)
500g prawns, peeled
Evaporate Milk
Sugar
Pepper
Method:
1. Bring a pot of water to boil and cook the spaghetti until al dente.
2. Boil the salted egg for about 7 minutes
3. Crack the eggs and remove egg yolks.
4. In a pan, fry the minced garlic until brown. 
5. Add in the salted egg, basil leaves and sliced chilli. Pour in just enough evaporated milk to make the mixture wet. Mix well.
6. Add in the prawns and cook until the prawns turn red. This should take about 10 minutes.
7. Stir in the spaghetti. 
8. Serve hot!