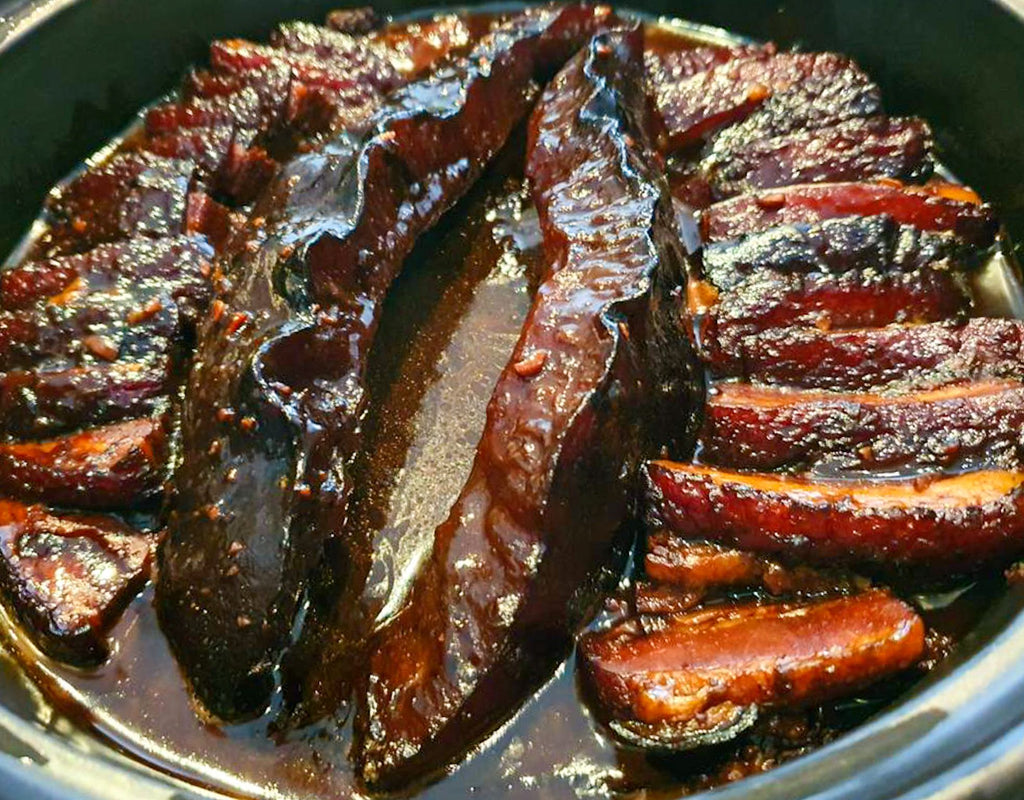 Unlike it's name, the sea cucumber is actually a marine animal. Want to impress your friends? There are many interesting facts to know about the sea cucumber. They're actually invertebrates (animals without backbones) that make up a group called echinoderms, making them distant relatives to starfish and urchins. Unlike starfish or sea urchins, the bodies of sea cucumbers are covered with soft, leathery skin instead of hard spines. The sea cucumber has been living on Earth for more than 400 million years, and it has been documented that Chinese people have been eating the sea cucumber since more than 1800 years ago in the era of the Three Kingdoms. From the Ming Dynasty onwards, sea cucumbers became a delicacy in Chinese palaces, highly prized for their nutritional value and texture. They are also believed to have medicinal properties, with historical Chinese texts journaling its use in the treatment of ailments from arthritis to impotency. Nutritionally, sea cucumbers deliver an impressive amount of nutrients and beneficial compounds, including protein, antioxidants, and B vitamins.
There are more than 1,700 varieties of sea cucumber out there but we highlight some of the more popular types found in Asia here.
Each variety comes with its unique flavour and texture, with the white teat types of sea cucumber among the more popular ones these days for its smooth chewy texture and ease of cooking. Check out the sea cucumber options that we carry here.
Where does the sea cucumber come from?
Sea cucumbers were historically harvested from the wild in the coastal areas of Asia Pacific. High demand has spurred many to turn to farming sea cucumbers in pens or ponds near the shoreline, while others are raised in the sea. The sea cucumber sold at Dish The Fish is sourced from small boat fishermen who dive for wild-caught sea cucumber in the Sulu Sea, found in the southwestern area of the Philippines.
How do we prepare sea cucumber for cooking?
Before it is transformed into a food ingredient, a freshly-caught sea cucumber needs to be gutted and dried. Depending on your preference, you can buy sea cucumber dried or soaked and frozen. At Dish The Fish, we sell the sea cucumbers cleaned, degutted, soaked and frozen. Freezing doesn't affect the flavour of sea cucumber but the soaking process plays an important role in how it would come out after cooking. The soaking of sea cucumbers can be a tedious process and may be difficult to grasp for those who are unfamiliar. However, do rest assured that all that is already done for the sea cucumber that we sell at Dish The Fish. All you need to do when you get our frozen sea cucumber is just to thaw and prep according to your recipe. The picture below shows the process of removing the internal organs of the sea cucumber. 
What are the best ways to prepare sea cucumber?
In terms of cooking ideas, think of stronger tasting sauces to enjoy with the light flavour and chewy texture of the sea cucumber. Braised pork dishes and abalone sauce would complement the sea cucumber very well. For a lighter meal, you can also enjoy the sea cucumber sliced up and cooked in a chicken soup.