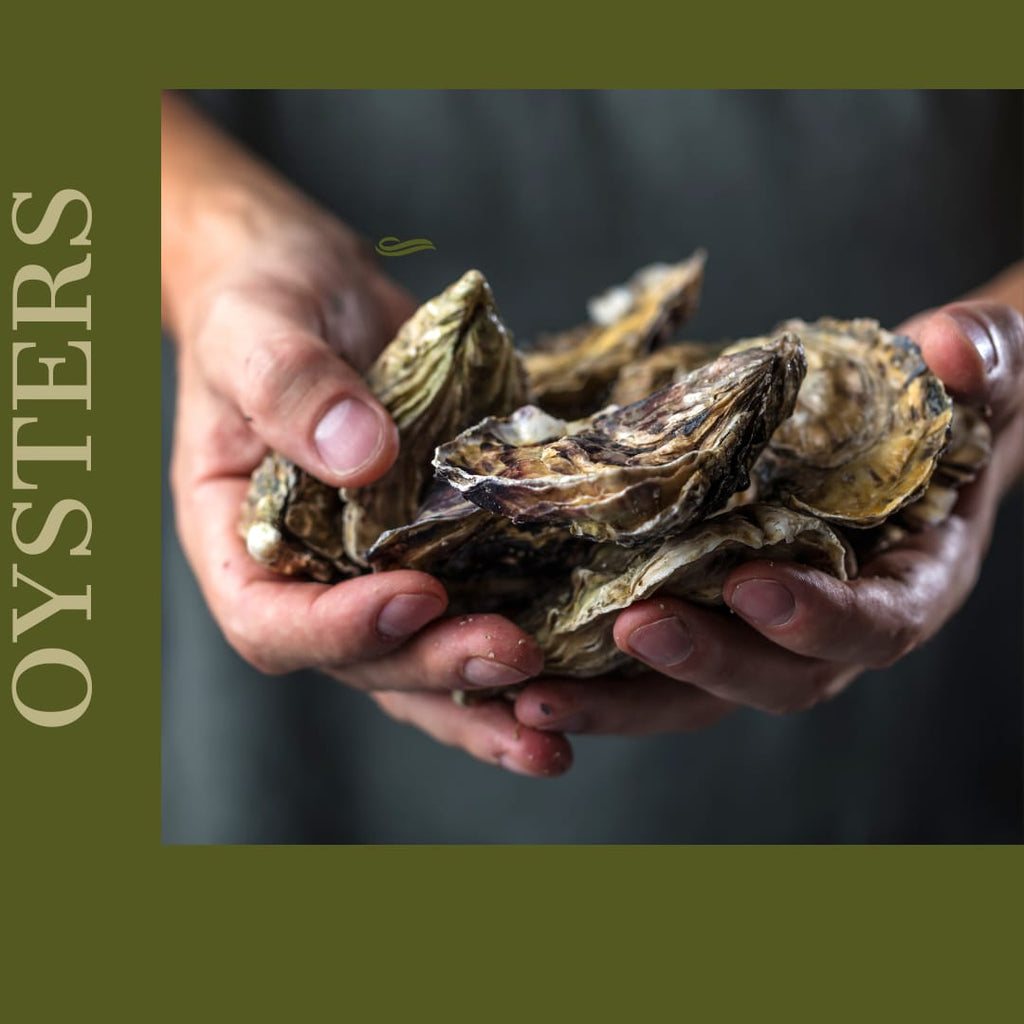 Oysters are a remarkable delicacy with a rich history in culinary traditions around the world. While many people are familiar with the concept of oysters, it's worth exploring the diverse array of oyster varieties available and indulging in the unique flavors and characteristics they offer. Here's why it's worth trying different types of oysters:
Flavor Profiles: Just like wine, oysters have distinct flavor profiles that can vary based on their species, growing region, and environmental conditions. Some oysters have a briny and crisp taste, while others exhibit a creamy and buttery texture. By exploring different oyster varieties, you'll unlock a world of flavor experiences and find the profiles that resonate most with your palate.
Terroir and Merroir: Oysters are influenced by their environment, absorbing the flavors of the waters in which they are grown. This concept of "terroir" (for land) and "merroir" (for sea) highlights the unique characteristics imparted by the specific location and water conditions. Trying oysters from different regions allows you to savor the nuances and regional nuances that make each variety special.
Textures and Sizes: Oysters come in various sizes and textures. Some are petite and delicate, while others are more substantial and meaty. Exploring different sizes and textures offers a range of culinary experiences, from the delicacy of smaller oysters to the hearty satisfaction of larger ones. Each size and texture can be paired with specific preparations and accompaniments to enhance the overall dining experience.
Culinary Versatility: Oysters can be enjoyed in diverse ways, such as raw on the half-shell, grilled, baked, fried, or incorporated into soups and stews. Each oyster variety may excel in different preparations, offering a world of culinary possibilities to explore. By trying different types of oysters, you can discover new flavors and expand your repertoire of oyster dishes.
Cultural Appreciation: Oysters hold a significant place in the culinary traditions of various cultures and regions. By exploring different oyster varieties, you gain insight into the cultural significance and culinary heritage associated with each type. It's a wonderful opportunity to appreciate and connect with different culinary traditions and the people behind them.
At Dish The Fish, we are passionate about seafood and love introducing what we love to all of you. After trying the many varieties of oysters that British Columbia has to offer, we have selected Effingham Pacific Oysters as our top pick. Pacific oysters, such as Effingham Oysters, are known for their exceptional flavor and texture. Pacific oysters have a distinct brininess and a plump, meaty texture that is highly sought after by oyster enthusiasts.
Effingham Pacific Oysters, cultivated in the pristine waters of Canada's Effingham Inlet, provide a unique flavor profile that sets them apart. With a delicate balance of brininess, sweetness, and a subtle cucumber-like finish, Effingham Pacific Oysters showcase the terroir of their coastal region. These oysters are renowned for their exceptional taste and the merroir imparted by the nutrient-rich waters in which they are grown.
We encourage you to embark on an oyster-tasting journey and discover the incredible diversity of flavors, textures, and cultural experiences that each variety brings. Whether you're a seasoned oyster connoisseur or new to this extraordinary seafood, there's always something new and exciting to savor when exploring different types of oysters. Experience the captivating flavors of Effingham Pacific Oysters and appreciate the unique qualities of these remarkable oysters from the Pacific region.