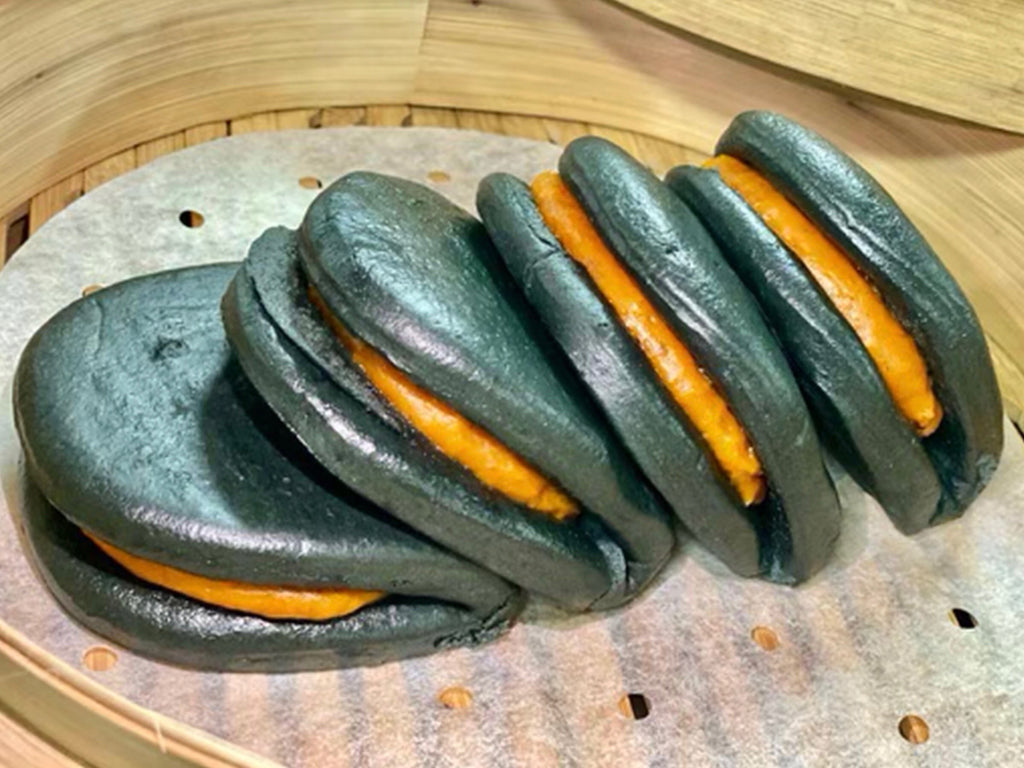 Ingredients: Fish, coconut milk, curry powder, chilli, wheat flour, sugar, yeast, baking powder, bamboo charcoal powder. 

Halal-certified, no MSG added.
Weight: 330g, comes frozen in a packet of 6. Simply steam for 6 minutes. 
Spiciness level: 1/5
Best thing since sliced bread
There is no more bread in our apartment. Otah bun only.
My friends loved the Otah buns!
Charcoal Fish Otah Pocket Bun
Bun is soft and easy to eat, otah flavour is just right!