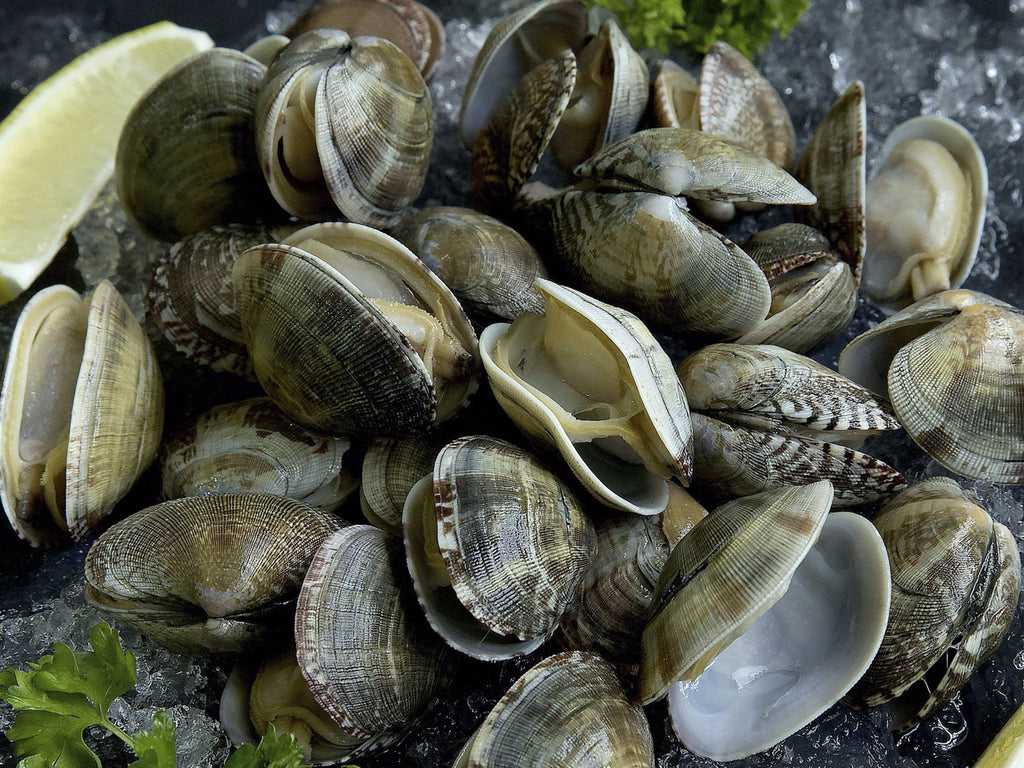 From China. Comes frozen and already cleaned.
The frozen clams are open when you remove them from the packaging. This does not mean that they're spoiled, it is just the nature of frozen clams. 
Will buy again
Very fresh and juicy, even my mom in law gave her approval!! Will definitely buy again.
Really fresh and juicy!
Was surprised by the quality of the clams. Really juicy, and yummy! Thanks!
Good stuff
Would recommend to purchase. Juicy and fleshy
Yummy!
Fresh, clean and good size!