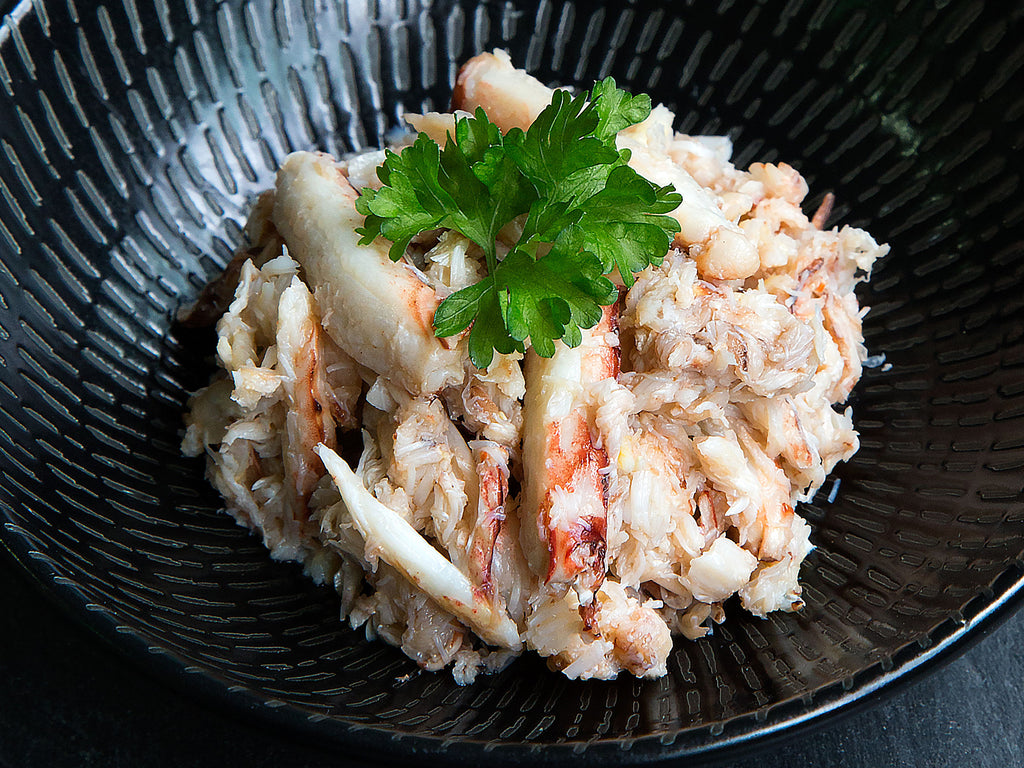 Pasteurised crab meat from Indonesia. Comes frozen.
May be stored in the freezer for up to a year. Once opened, store in the chiller and finish within a week.
Very tasty
I used it for crab cakes, and they were delicious
Taste good
Fresh crab meat, taste nice..
Amazingly delicious! There's ALOT of crab meat in a tin, easily 10 crabs, so it's very worth it to get these flower crab meat! Our whole family loved it!
Fresh Tasting and Easy
I never buy those fake crab sticks in supermarkets because they are just white fish, flavouring and colours. My kids love crab pasta but we don't cook it due to the nuisance of buying & shelling crabs.
For the first time, tried ordering this and we are all really happy with the texture and taste. Simply allowed it to defrost in the fridge overnight and it was ready for use by lunchtime. Delicious, easy crab linguine for all the family!
Definitely will re-order when we want a treat. Thank you!
Fresh and juicy
I'm pleasantly surprised by how plump and juicy the crab meat is. Really save me lots of time instead of getting whole crab.