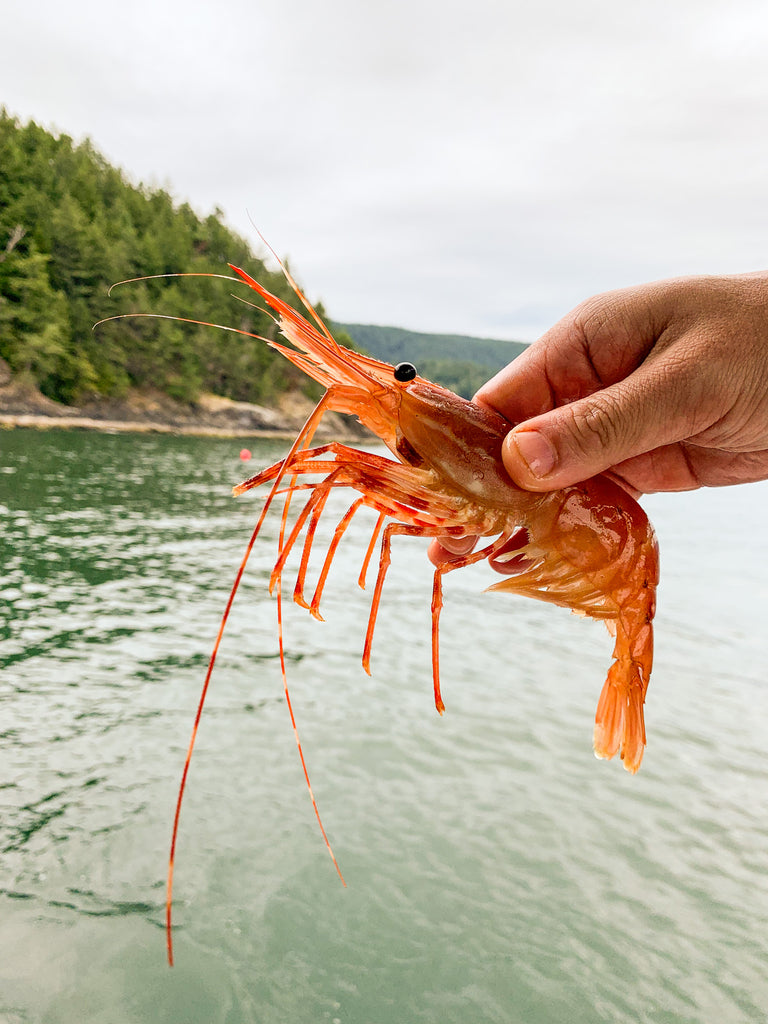 At Dishthefish, we take pride in sourcing for great seafood from around the world to bring them to you. For the longest time, spot prawns (also known as botan ebi) were a well-kept secret among the top Japanese chefs. Even local Canadians were not aware of this excellent product living wild and freely in their clean, cold waters. Determined to change this, a group of spot prawn fishermen and Canadian chefs banded together to start the Spot Prawn Festival in Vancouver to sell their spot prawns straight off their boats at the docks. This festival brought a lot more awareness and well-deserved recognition for this prawn both locally and internationally. However, due to strict sustainability guidelines and limited quantities available, it is still not commonly found on many menus. 
What is unique about the wild-caught BC spot prawns sold at Dishthefish?
We are working directly with the very same passionate fishermen who started the Spot Prawn Festival in Vancouver. Their passion for spot prawns and sustainability is unparalleled and you will find that same passion in us. While spot prawns can also be found in U.S. waters, they have different sustainability guidelines — unlike the U.S., in Canada, fishermen have to throw back female prawns with eggs attached. Traps are also closely monitored during the four-to-six-week harvest season: Once the number of spawning prawns caught in each trap drops below a certain level, the fishery is closed. We are selling limited quantities of spot prawns here.
How are wild-caught BC spot prawns caught?
BC spot prawns are caught using long-line bait traps. This is very sustainable as the traps are pulled up onto the boat with the prawns and other by-catch (if any) still alive.
Anything that does not fulfil the sustainability guidelines are quickly returned back to the sea. Only licensed commercial fishermen with the appropriate quota license can catch these prawns. 
What do spot prawns taste like?
The first thing that dawns on you when you first put a spot prawn in your mouth is that it is sweet. As you bite on it, you will find that it has a bouncy, firm texture. Because of the natural sweetness of this prawn, it is recommended not to cook it with heavy sauces, but by simple light sauces or even just poaching with salted water.
What recipe would you recommend?
The rule of thumb to cooking most shellfish is to not leave it on the stove for too long. For spot prawns, we recommend cooking for no longer than two minutes. We love it cooked in garlic, and here's a simple Spanish Garlic Prawns recipe you can follow. 

What are the benefits of eating wild-caught sea prawns? 
We have covered extensively about the nutritional benefits and other interesting facts about how to tell if your prawn is fresh under our other blog post here. If you would like to try these spot prawns out, get them here.