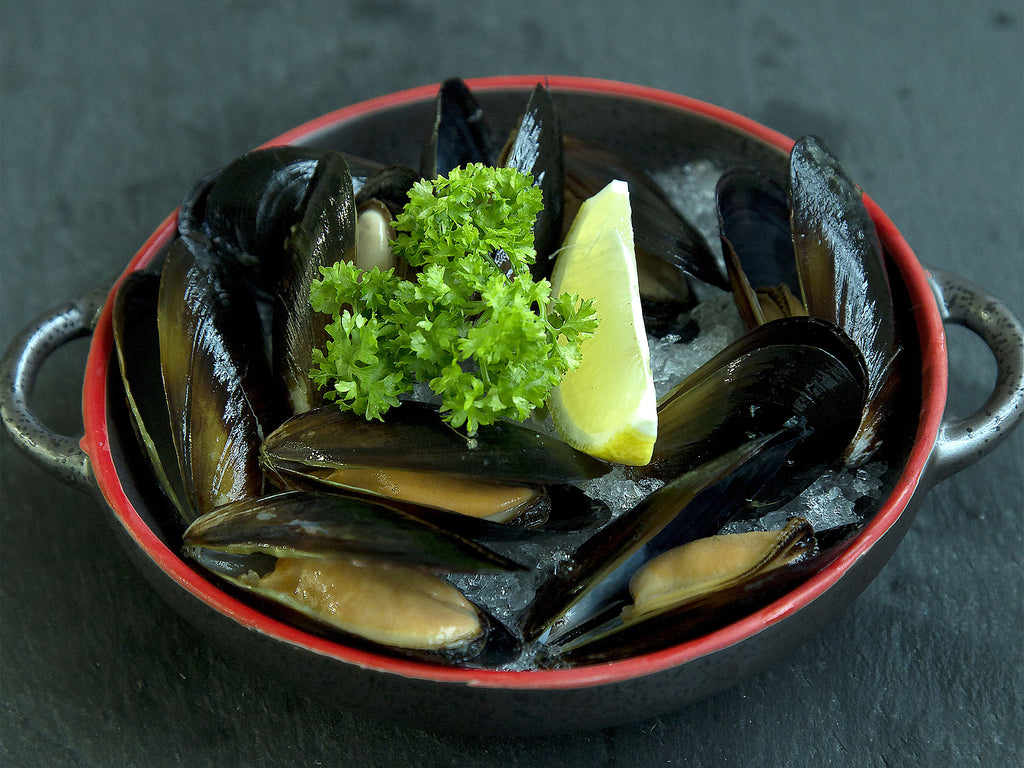 Whole shell mussels. 50-70pcs per kg.
From Chile. Comes cleaned, cooked and blast frozen.
Thaw under chiller, give it a simple rinse before cooking.
Seafood
Seafood were fresh and delivered nicely packed.
Great Quality / Quantity for the Price
Excellent product, will be back
Fresh & Succulent
It is my first time ordering the mussels so didn't know what to expect... to my surprise, the mussels were plump and fresh. We decided to make steamed mussels with white wine broth and everyone enjoyed it very much. Highly recommended.