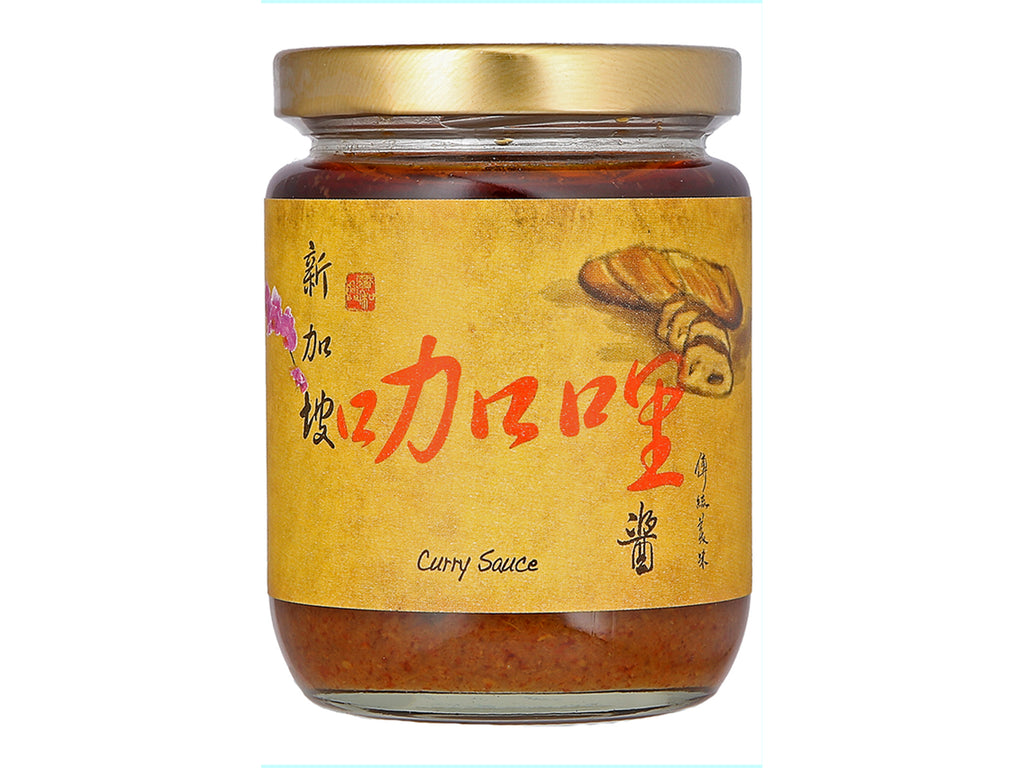 Kwong Woh Hing's curry sauce is made using premium ingredients. No added artificial colouring and MSG. Just cook with coconut milk, water and preferred vegetables. 
Ingredients: Top Grade Chilli, Canola Oil, Garlic, Shallot, Ginger, Galangal, Turmeric, Lemon Grass, Curry Leaves, Sugar, Salt, Water, Special Spices, E202.
Method of Preparation: (4-5 persons)
Prepare 600-1kg of fish portions, add vegetables such as tomatoes, brinjals or ladies fingers.
Stir in 1 bottle of Curry Paste.
Add 2 cups of water (about 450ml) and 1 cup of coconut milk (about 220ml).