Pat Chun Flounder/ Tee Poh Powder (八珍扁鱼粉) | MSG-free (40g)
Dishthefish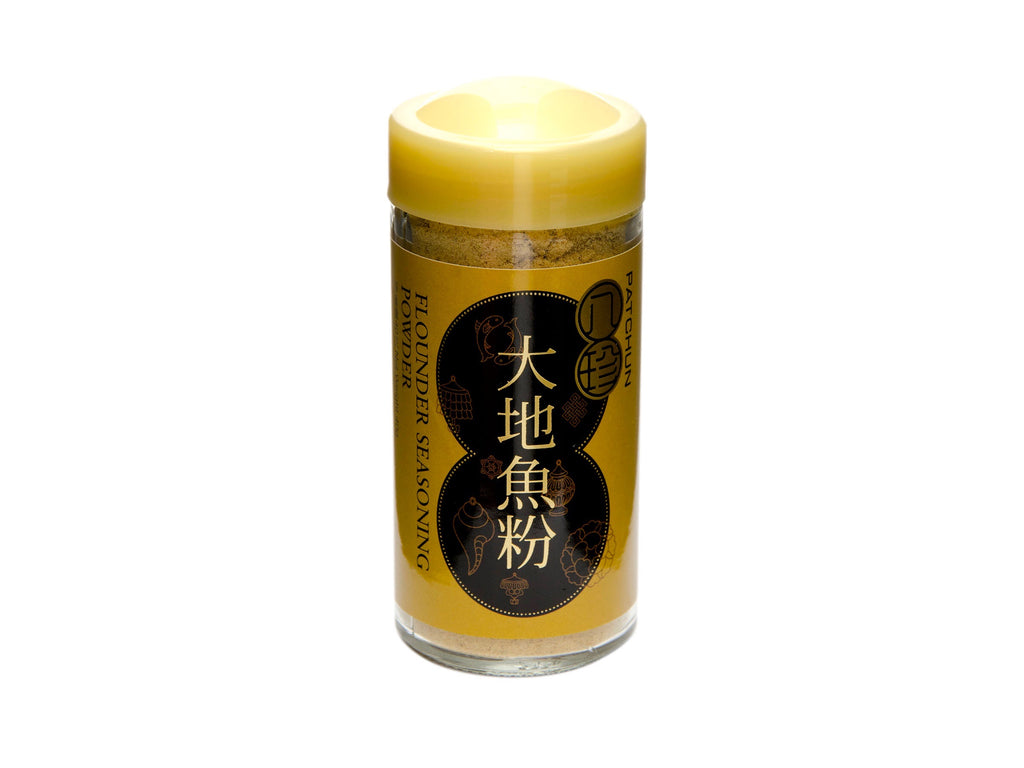 Established in 1932, Pat Chun (八珍), meaning "eight delicious dishes worthy of the emperor," is an operation that's been passed down through three generations. Pat Chun is well-known in Hong Kong and Singapore for their naturally fermented, pickled and cooked foods from traditional recipes.
Ingredients: Flounder (fish), rice wine, ginger, salt. 
Dried flounder powder or sole fish powder (扁鱼粉) is a must-have in your kitchen for adding into fish soups or as an added topping for dumplings.
Tasty tasty
Used it for stir fry mee siam, stir fry veggies etc. Excellent. Definitely buying again.
Easy to use
Just like those flat fish they add into fish soup, this is in powder form so it's easy to use and add into other dishes as marinate.