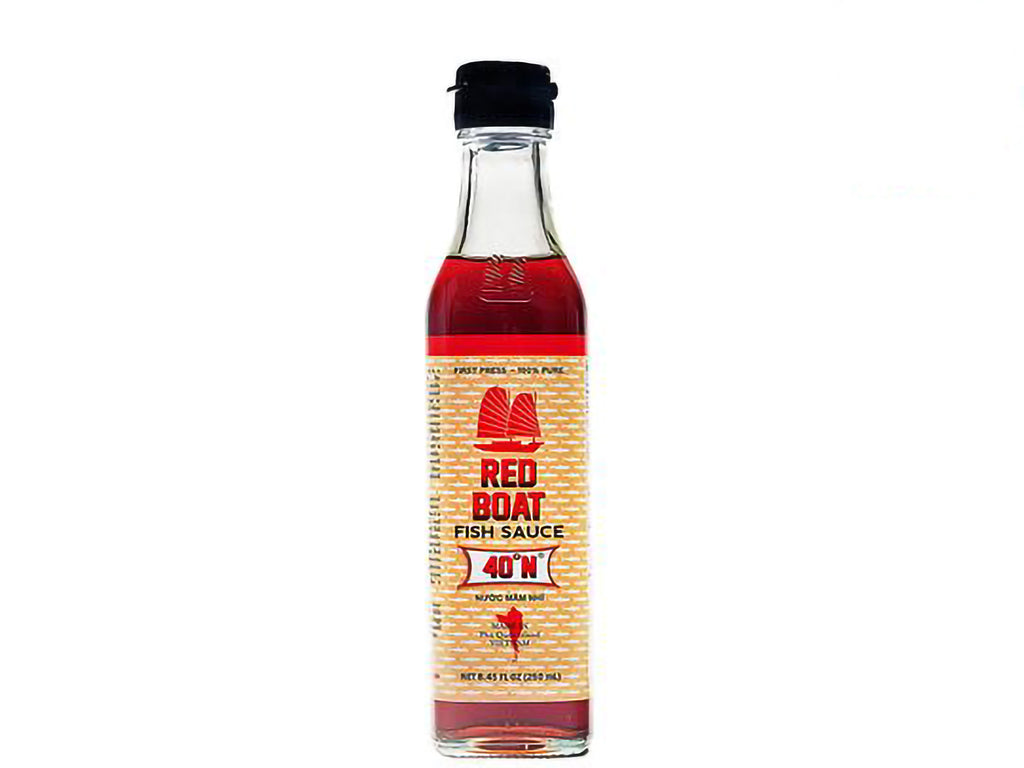 Red Boat Fish Sauce is made from black anchovies caught off the crystal clear waters of Vietnam's Phu Quoc archipelago. Only First Press fish sauce is bottled, guaranteeing that it is never diluted — just a small amount of this dark amber fish sauce will go a long way. 
No added chemical preservatives, MSG and sugar.
Red Boat Fish Sauce
This fish sauce is good, few drops bring out the taste of the dish.
Fragrant, not fishy
This has good umami flavour, and doesn't smell pungent. I sometimes replace soy sauce with this.
Very Delicious and healthy. We replace this with soya soure
Redboat Fish sauce
It's very expensive but very good! Not as salty as the other brand. Just a few drops and it brings out the flavours of umami flavours!