Wild Sea White (Ang Kar) Prawns (medium size, 500g)
Dishthefish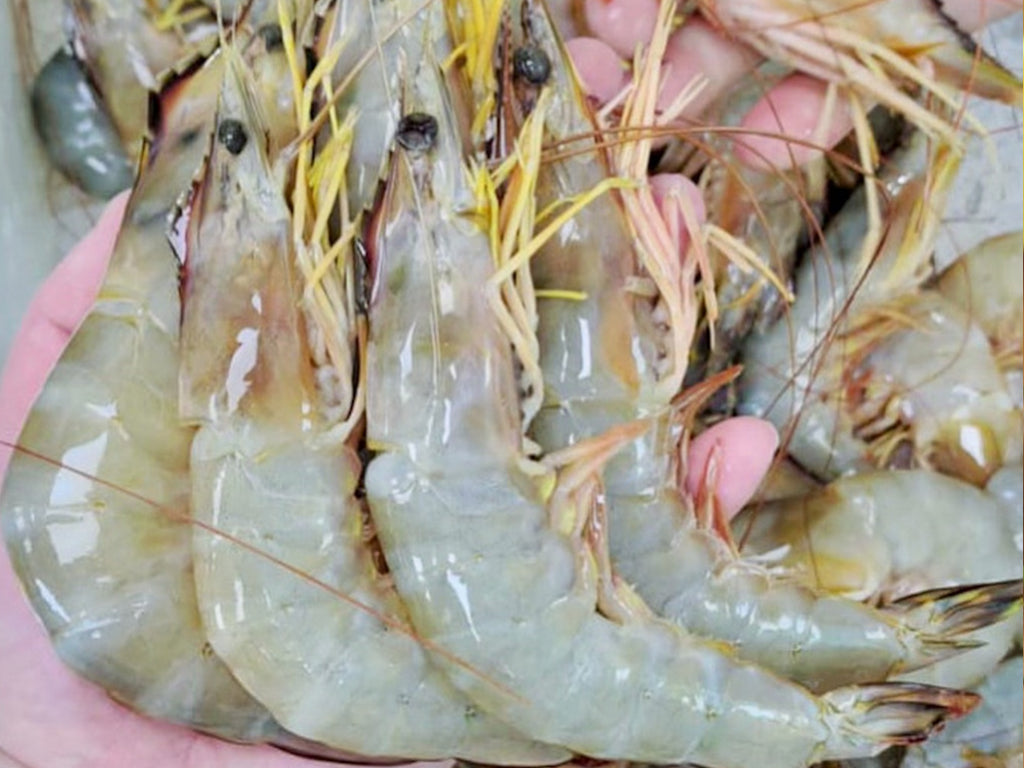 Fresh chilled wild caught fresh Angkar prawns from Indonesian waters.
Chinese name: 红脚虾
Learn more about our wild caught sea white prawns here.
Yummylicious Angka
Super fresh, can tell from its firmness. No "fish tank" smell or "drain water/ muddy" aftertaste. Will definitely order again.
Repeat order, always fresh
Fresh prawns, good texture and tasty. Repeat order. Comes nicely packed so you can take a few out at a time to cook for noodles, tom yum soup etc.
The Real Deal
I've done it all. Wake up at 5am, brave the jostling aunties, just to get the "freshest" ang kar prawns from those celebrity fishmongers at various wet markets. It's no guarantee you'll get the good stuff cos they mix in the dubious with the good. The ang kars from Dish The Fish is better than what you get at wet markets (at 5.45am). I've been testing them over 4 - 5 orders. They are consistent. Every delivery is fresh (prawn heads are firm and firmly attached). The description is medium-sized prawns but I've been surprised by 3-4 pieces of large ang kars out of the total 7-8 pieces per order. I eat my prawns chilled and very slightly runny. No stomach problems. My tastebuds are happy. And I'm no longer waking up at 5am. Happy customer.
Hit and Miss
My first order 3 weeks ago was good. I ordered 2 more boxes last week and the quality was not good. Prawns were not fresh, shells were soft.
Ang Kar Prawns
Fresh but not so tasty. Was disappointed