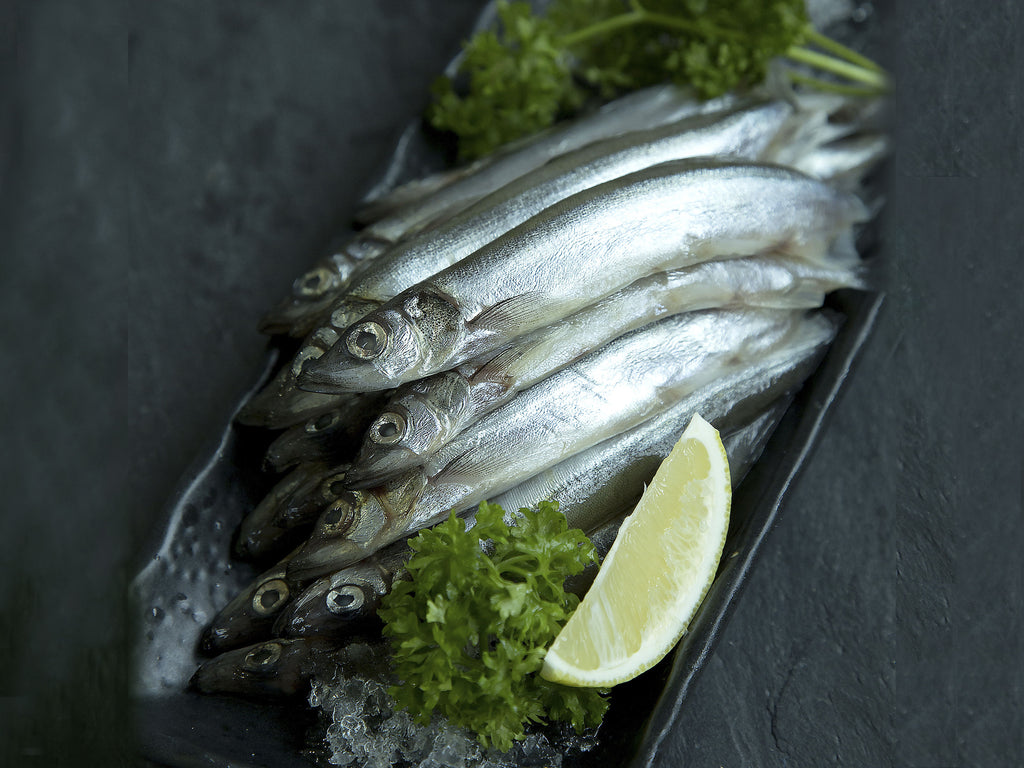 Frozen, caught in Canada, 8pcs per pack, 170g.
Local Mandarain Name: 多春鱼
Delicious!
Just gently wash, dry on paper towels. Lay fish on a foil-lined tray, brushed with olive oil seasoned with salt and pepper. Grill in oven at 180'C for about 5-7 minutes on each side. Serve with lemon wedges and—if you have it—fresh grated daikon. Easy peasy and yummy!!!