Kwong Woh Hing Premium Steam Fish Sauce (250g)
Dishthefish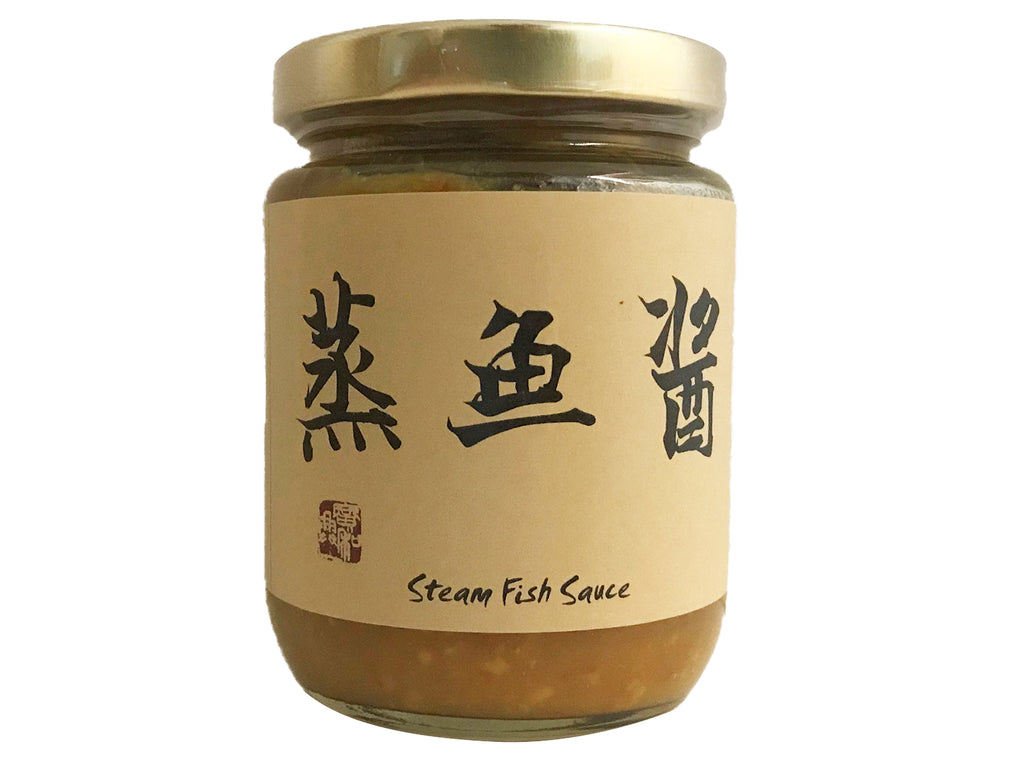 Kwong Woh Hing's steam fish sauce is made using premium ingredients and top grade soya beans. No added artificial colouring and MSG. Just add sauce on fish and steam.
Ingredients: Top grade soya bean, sugar, salt, top grade salted plum, water, ginger, garlic, chilli, E1422, rice vinegar, wheat flour, E330 and E202. 
Tasty!
I had a lunch guest who is allergic to MSG so wanted to avoid it at all costs. I used this sauce on steamed seabass from Dish the Fish and it was quite delicious! Also mixed it with black bean sauce to use on mixed vegetables. Great product, happy to buy again!