Wild Sustainable Balai Threadfin Dried Fish Maw (魚鰾 / 花膠)
Dishthefish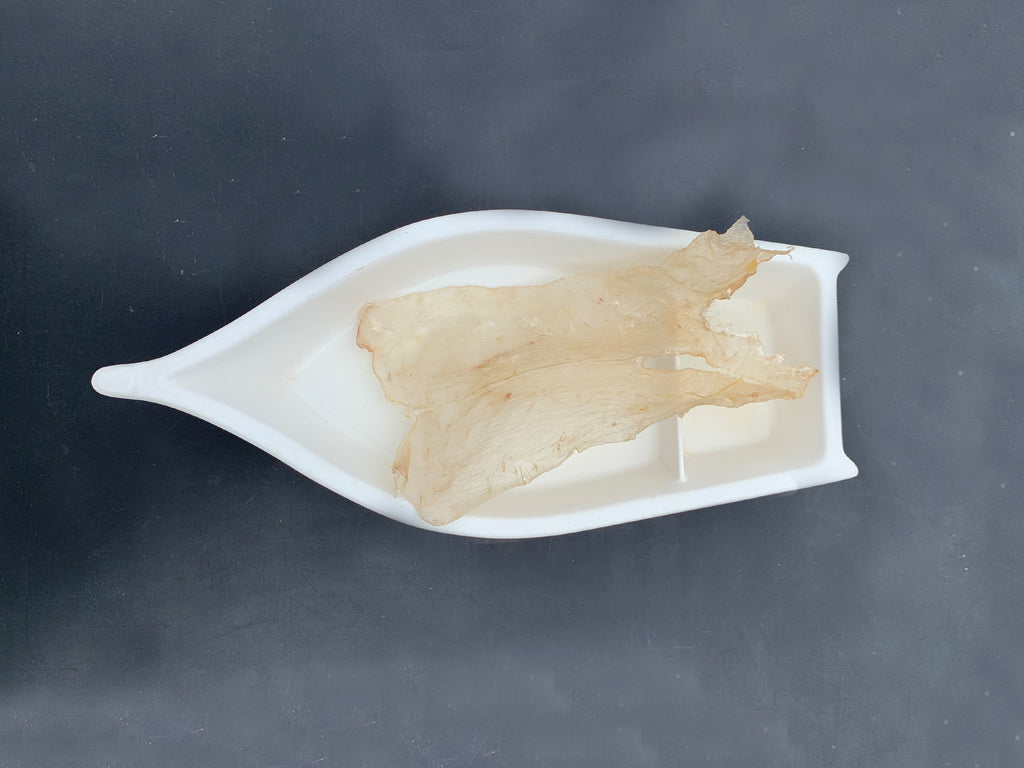 Fish maw from Threadfin air bladder. Cleaned and dried. About 60-80g.
Fish maw is a delicacy served during special occasions like Chinese New Year. It is rich in collagen
To prepare dried fish maw, rinse fish maw and soak them in a bowl of water. There should be enough water so there's room for the fish maw to expand. Soak overnight or for about 12 hours. Slice into desired shape and portions. If not consuming immediately, put it in the chiller. Fish maw cooks quickly and is normally only added to the dish when it is almost ready to be served.