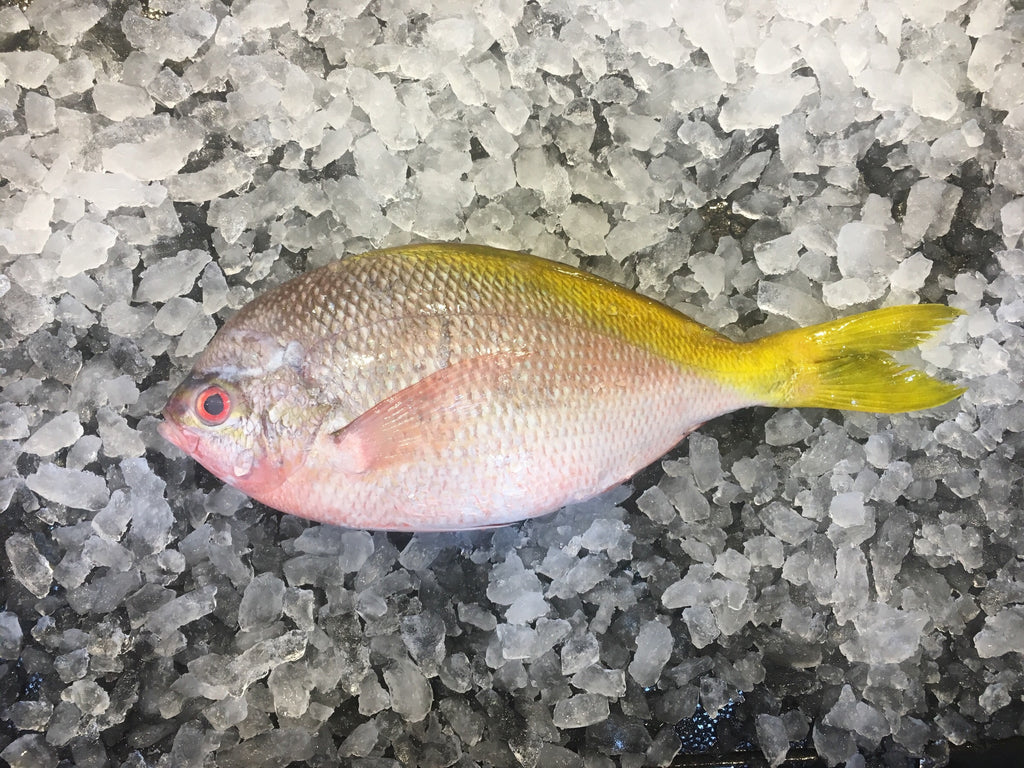 Wild Caught, Indonesia. Comes degutted and descaled, approximate weight indicated is before processing. If you would like this in the form of fish paste, order here.
Mandarin Name: 豆腐鱼 (Dòufu yú), 番薯鱼 (fanshu yu)
Local Malay Name: Ikan Delah, Delah Pinang, Bagan, Sulit
Local Hokkien/Teochew: Tau Hoo, Huang Zhi Heh 
Very pleased with the service. Fish was cleaned, gutted and filleted.
Tasty and Fresh
The yellow tail fish was tasty and fresh which I used to make yummy fish balls.
Yellow tail fish was fresh and sweet. Excellent!
Yellow tails fish
My mother-in-law makes fish balls from yellow tails fish. Hard to find yellow tails in wet market so I ordered online. Fish were very fresh, my in-law was very pleased. And we had yummy home made fish balls.
Awesome fishballs
Requested to be made into fish paste, i made the best fish ball using this fish. Seasoned the fish paste wil ony white pepper n kwong hin light soy sauce, this dish is sure to please any palate!