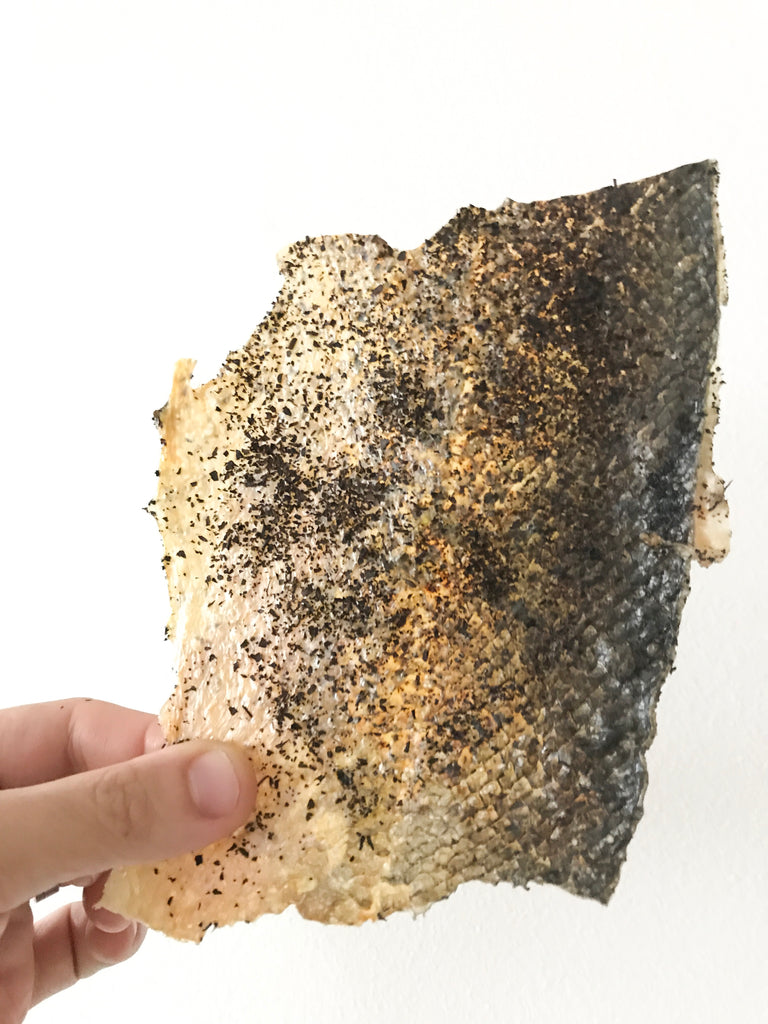 Salmon skin contains a high concentration of omega-3 fatty acids. Baking your own salmon skin at home is easy and can be a fun activity to do with kids. 
Cooking time: 10 minutes

Servings: 2

Ingredients:
2 pieces of salmon skin
2 tea bags (our favourite is with pu er but any tea bag is fine)
salt
Directions:
1. Wash and tap dry skin very dry using paper towels.
2. Lay skins flat on aluminium foil / baking tray, skin side up. 
3. Preheat oven to 180 degrees Celsius.
3. Cut open tea bags and rub all over the skin. Sprinkle salt according to individual preference.
4. Bake for 10 minutes or until skin is crispy. When ready, it should look crispy and slightly golden. Gently lift it up from the sheet and serve with rice or enjoy on its own!